Realization of "Clinical Audits" on those relevant topics in pediatric transplantation on which there is no general consenus.
The objective of these audits is to know "what we are doing" at present in the different centers or transplant programmes in reference to the selected issues.
Clinical Audit uses data from our own practice in order to generate new insights about practice.
WHY UNDERTAKE CLINICAL AUDIT?
Clinical Audit can help to bring about incremental improvements in health care.
Potential benefits:
Improving patient care

Helping to advance clinical practice

Identifying áreas for making clinical practice more efficient

Providing useful evidence of continuing profesional development activity
WHY TYPES OF ACTIVITIES CAN BE AUDITED?
Any aspect of clinical practice can be audited.
Main types of clinical audits:
Structure ("what we need"). Example: staff and facilities.

Process ("what we do"). Examples: protocols, guidelines, consensus, checklist, records keeping,etc.

Outcome ("what we expect"). Example: satisfaction surveys.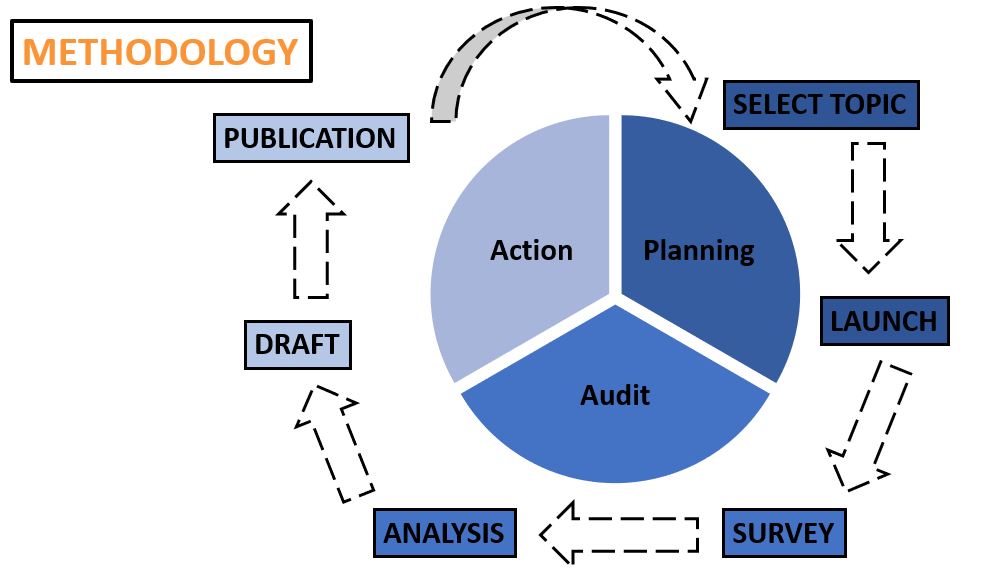 Surveys about the center's approach to all aspects related to the selected topic.
E-mail survey dealing with questions aimed at knowing what is the usual practice in reference to the topic.
The questions include:
General questions on local practices

More specific questions about the topic

Approaches in different clinical situations
Professionals from all transplant programmes (HSCT and SOT) are invited to participate.
| | | | |
| --- | --- | --- | --- |
| | | | |
| Antimicrobial prophylaxis in pediatric transplantation settings | | | |
| Cytomegalovirus (CMV) in paediatric transplant recipients | | | |
| Vaccination Practices in Paediatric Transplantation | | | |
| Post-Transplant Lymphoproliferative Disorder (PTLD) in paediatric transplantation | | | |