TransplantChild successfully applied for the specific eHealth Digital Service infrastructure within the Connecting Europe Facilities telecom call, which facilitates the connection between members of ERNs by ensuring the adequate and efficient use of the ERN Core Services (Clinical Patient Management System and ERN Collaborative Platform).
Moreover, TransplantChild is promoting a rational, interoperable, open, accessible paediatric transplant registry and devoted to all types of transplantation procedures performed in infants, children and adolescents (< 18 years of life).
Clinical Patient Management System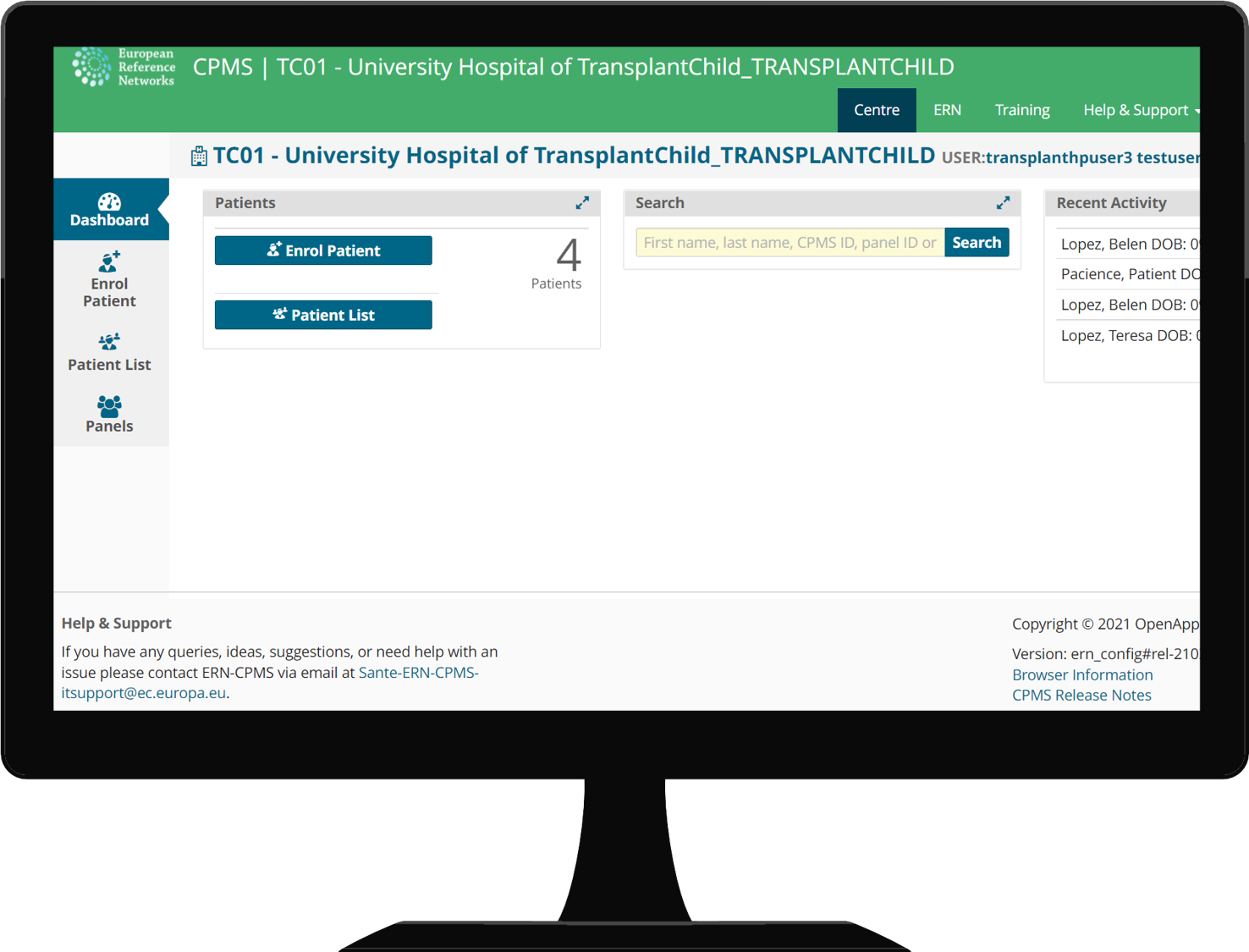 CPMS supports ERNs in the diagnosis and treatment of rare or low prevalence complex conditions across national borders of European Member States.
ERN Collaborative Platfom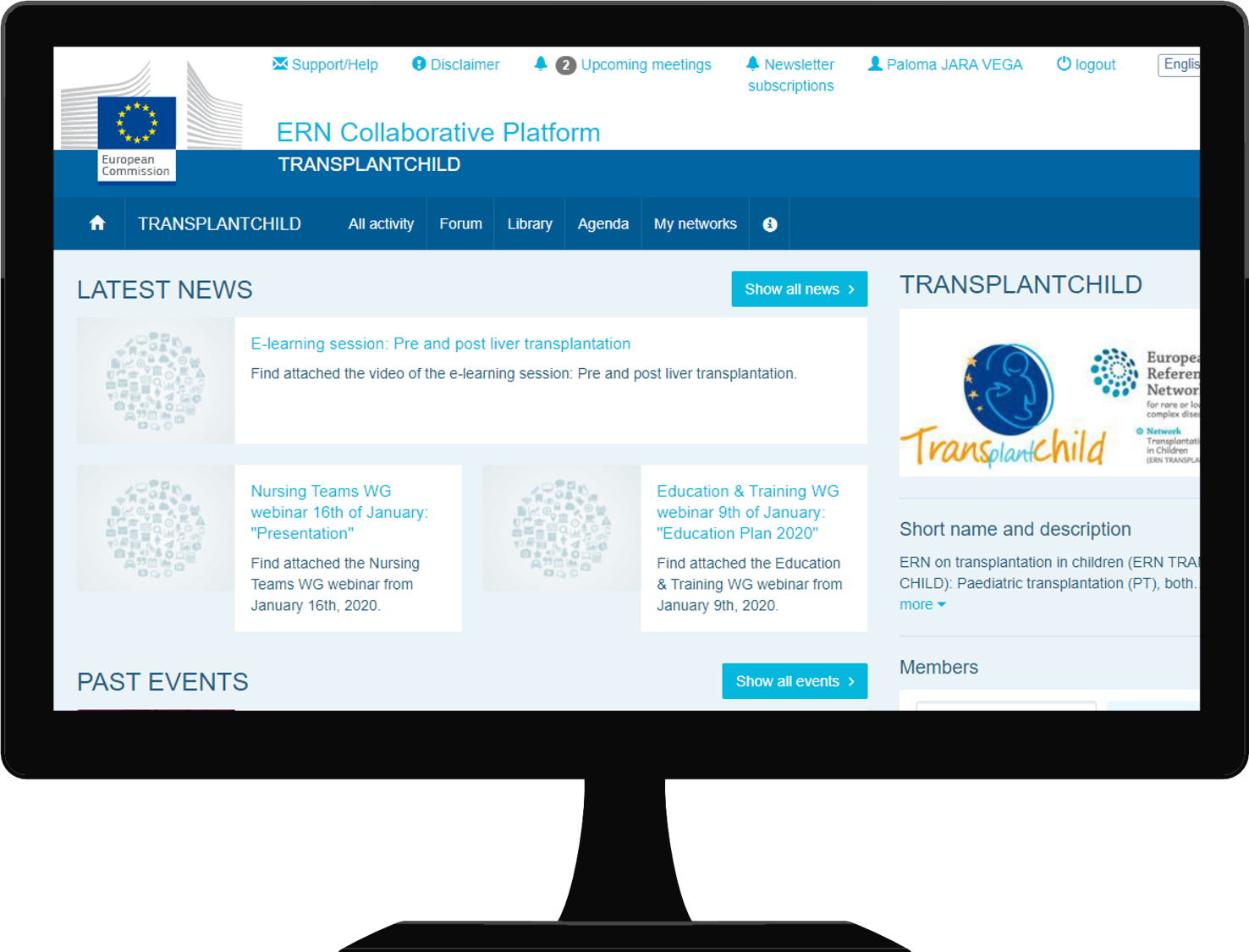 ECP supports the European Reference Network members in their online communication, document management and event organization.