TransplantChild Operational Areas
In order to improve coordination of HCPs in the network, a new structure by Operational Areas has been implemented. These Operational Areas facilitate the integration and participation of the members of the network in standardised activities and will ease their management and follow-up, as well as enable the ERN to reach out to local audience.
Each Operational Area will be supported by an Area Manager who will assist the HCPs in the area to ensure that they achieve the objectives established within the region.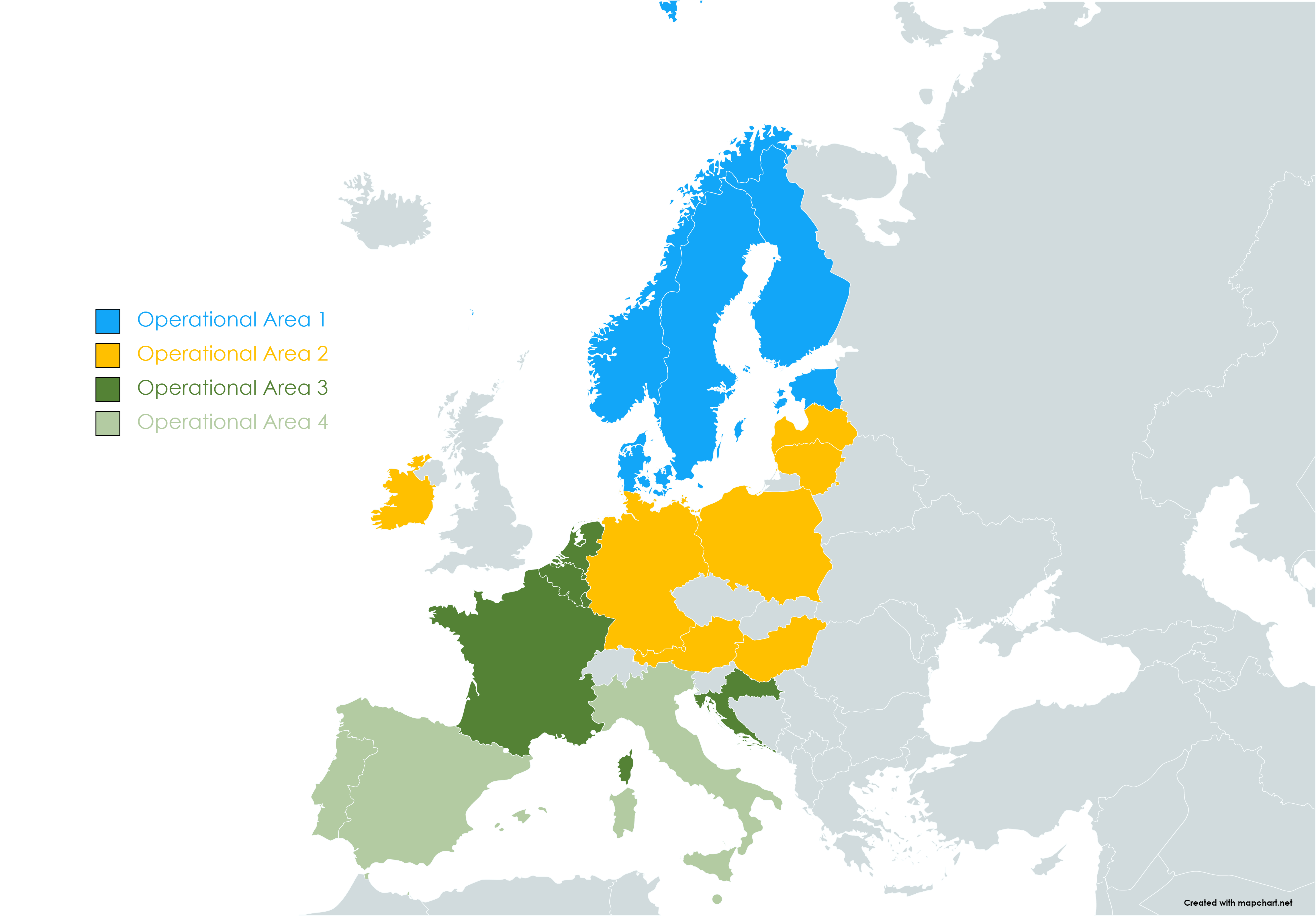 Operational Area 1
Area Manager:
Prof. Lars Wennberg, Kidney Transplant Surgeon at Karolinska University Hospital
SWEDEN:
Karolinska University Hospital , Stockholm
Sahlgrenska University Hospital, Gothenburg
Skåne University Hospital, Lund
ESTONIA:
Tartu University Hospital, Tartu
DENMARK:
Rigshospitalet University Hospital, Copenhagen
Odense University Hospital, Odense
FINLAND:
HUS Helsinki University Hospital, Helsinki
NORWAY:
Oslo University Hospital, Oslo
Operational Area 2
Area Manager:
Prof. Ulrich Baumann, Paediatric Hepatologist at Hannover Medical School
GERMANY:
Hannover Medical School Medizinische Hochschule (MHH), Hannover
University Medical Center Hamburg-  Eppendorf, Hamburg
POLAND:
Children's Memorial Health Institut, Warsaw
LITHUANIA:
Vilnius University Hospital Santariskiu Klinikos, Vilnius
LATVIA:
Children's Clinical University Hospital, Riga
AUSTRIA:
Medical University of Vienna, Vienna
HUNGARY:
Semmelweis University, Bucharest
IRELAND:
Children's Health Ireland at Temple Street, Dublin
Operational Area 3
Area Manager:
Prof. Christophe Chardot, Paediatric Surgeon at Necker-Enfants malades Hospital
FRANCE:
Hôpital Necker-Enfants malades, Paris
Bicêtre Hospital – Paris
BELGIUM:
Cliniques Universitaires Saint-Luc, Brussels
Princess Elisabeth Children's Hospital, Ghent
THE NETHERLANDS:
University Medical Centre Utrecht
Amsterdam University Medical Centres
Erasmus MC: University Medical Centre Rotterdam
CROATIA:
University Hospital Center Zagreb
LUXEMBOURG:
Centre Hospitalier de Luxembourg
Operational Area 4
Area Manager:
Prof. Giorgio Perilongo, Professor of pediatrics at University Hospital of Padua
ITALY:
Azienda Ospedaliera di Padova, Padua
AOU Città de la Salute e della Scienza di Torinno, Turin
Ospedale Papa Giovanni XXIII, Bergamo
Ospedale Pediátrico Bambino Gesú, Rome
Istituto Mediterraneo per i Trapianti e le Terapie ad alta   specializzazione – ISMETT, Palermo
MALTA:
Sptar Mater Dei, Msida
PORTUGAL:
Centro Hospitalar do Porto
Centro Hospitalar e Universitário de Coimbra
Hospital Santa María. Centro Hospitalar Lisboa Norte
SPAIN:
Hospital General Universitario Gregorio Marañón, Madrid
Hospital Universitario La Paz, Madrid
Hospital Universitario Infantil Niño Jesús, Madrid
Hospital Universitario Virgen del Rocío, Seville
Hospital Sant Joan de Deu, Barcelona
Hospital Universitari Vall d'Hebron, Barcelona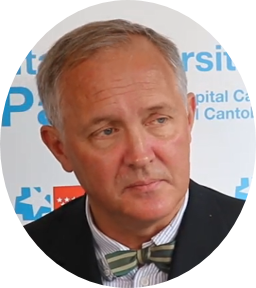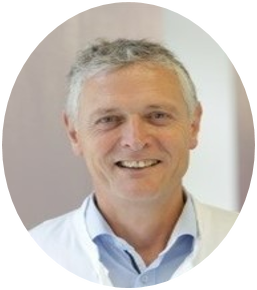 Dr Lars Wennberg
Kidney Transplant Surgeon
Karolinska University Hospital
Prof Ulrich Baumann
Paediatric Hepatologist
Hannover Medical School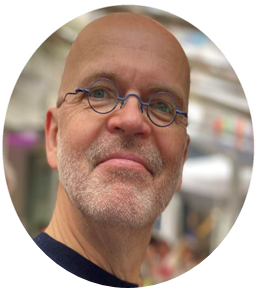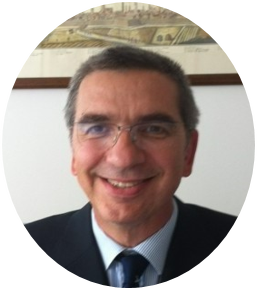 Prof Christophe Chardot
Paediatric Surgeon
Necker-Enfants malades Hospital
Dr Giorgio Perilongo
TBD
Azienda Ospedaliera di Padova