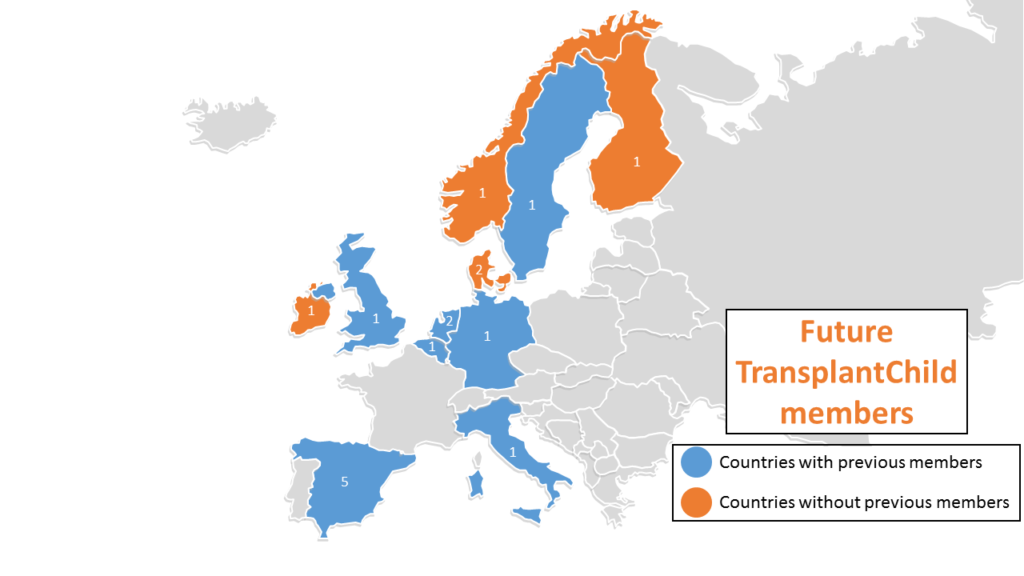 The call to join the 24 existing European Reference Networks (ERNs) was closed on November 30th 2019, allowing a couple of extra days for those healthcare providers with any technical problems. 841 applications for new members were submitted from hospitals across all the Member States and Norway. 17 centres applied to TransplantChild, almost duplicating the network if all of them are approved.
The process of evaluation and assessment of the applicants will be as follows:
The European Commission (EC) will do an eligibility check of all submitted applications, (about one month and a half).
After that, the Board of the ERNs will assess all their network applications. In the opinion is unfavourable, the applicant healthcare provider will have to respond to the comments. Then, the Board of the ERNs will have the opportunity to review the application (3 months to evaluate, 1 month to respond, 1 month to review).
Continuing the process, the favourable applications will be assessed by the Independent Assessment Body (6 months).
The final phase is the formal approval of each candidature by the ERN Board of Member States, which will take up to two months.
The definitive number of new members will be known at the end of the whole assessment process, by the end of 2020.